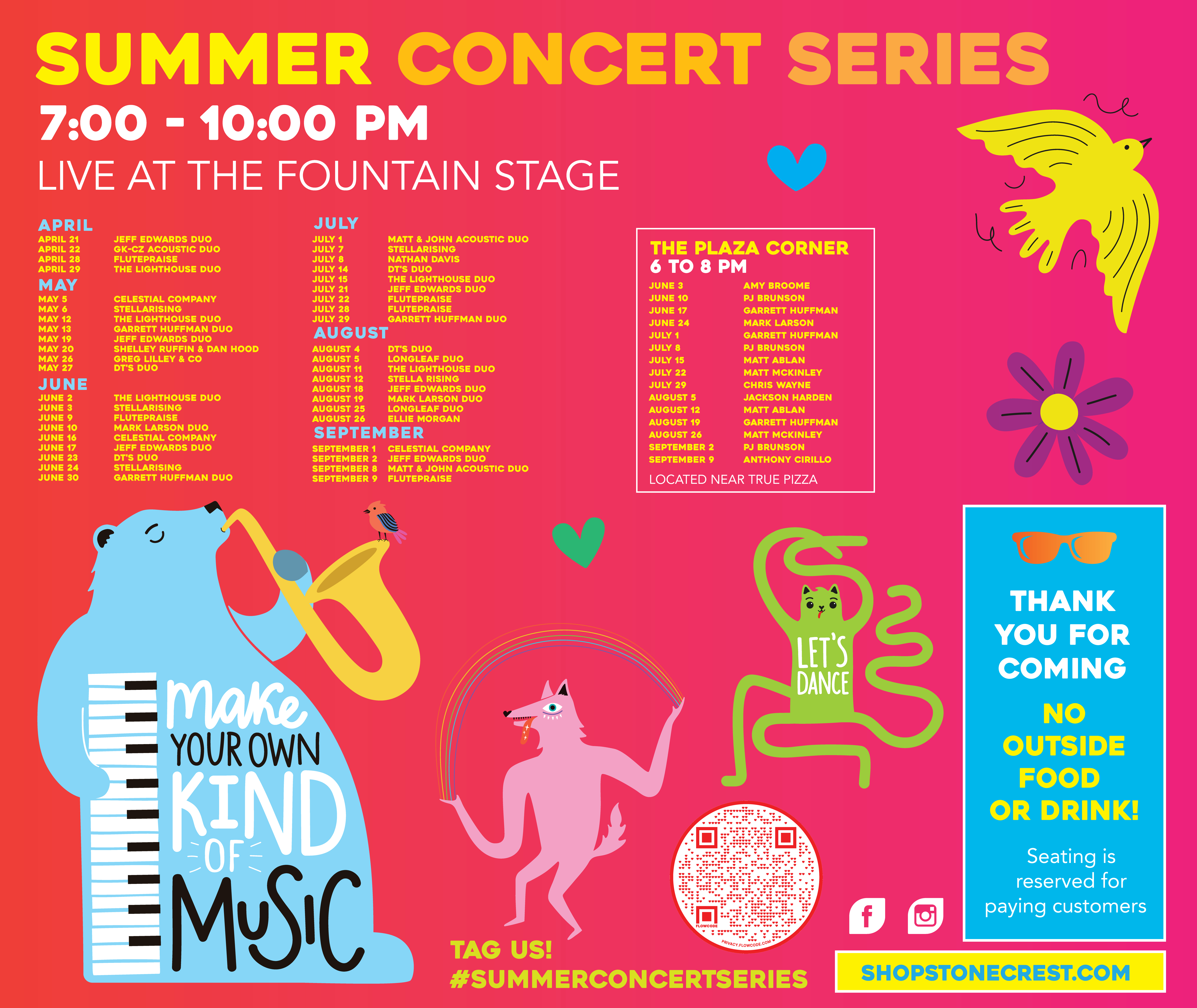 the fountain plaza
Located in the plaza between Pearlz Oyster Bar and Basil Thai Cuisine. It's location is shown on the interactive map.
no outside food & drink
The free music series is sponsored by the merchants in StoneCrest at Piper Glen. Please support them by eating at their restaurants, drinking their wine, purchasing items from them, etc. Outside food and drink are PROHIBITIED.